About us
Do You Want To Know Our Details?
Topaloğlu Bilişim ve Teknoloji Nuage Data Center as we serve in the IT sector Hosting, Cloud Server and Dedicated Server, Exchange e-Mail Server such as we are operating in areas. We would like to meet your needs in our existing services. If there is a service that you are interested in in our areas, we will be happy to provide support. Topaloglu Bilişim entered the service sector in December 2013, thanks to our knowledge accumulated since 2013, we have adopted to be a leading company in Cloud Server projects that we have proven ourselves in the sector, we have provided 100% uninterrupted service. Currently, we have provided uninterrupted service on the side of the backup infrastructure and fiber and storage connected, as well as the measures we have taken against ransomware viruses to advance by taking 100% security measures on the Cloud Server side.
< br> < br > to provide our customers with the highest quality services that they can use efficiently without interruption. To provide customer satisfaction. Coming to the best position in the individual and corporate market, increasing Sunday share to the highest levels and Hosting in Turkey, Cloud, SSL and virtualization solutions are the first name that comes to mind. Established in Istanbul in 2013-2014, our company has proven its professionalism in our customer-oriented work and has been a pioneer in the sector. In the services we provide, it makes new investments to feel its weight in the corporate and individual market. To take our company to the highest levels in the corporate and individual market and to come to the first place in the IT sectors in Turkey. Topaloğlu Bilişim, which has consolidated its unbeatable position in our country with the investments and studies made in 2017-2018, has proven its high quality understanding and adapted to the structure and structure of the company. Its expertise is in hosting, Cloud, data Backup SSL, etc. Topaloğlu Bilişim, which combines with Online services, provides extremely reliable services for both customers in Turkey and our customers in Europe, the services we provide to our customers offer reliability together with our uninterrupted infrastructure.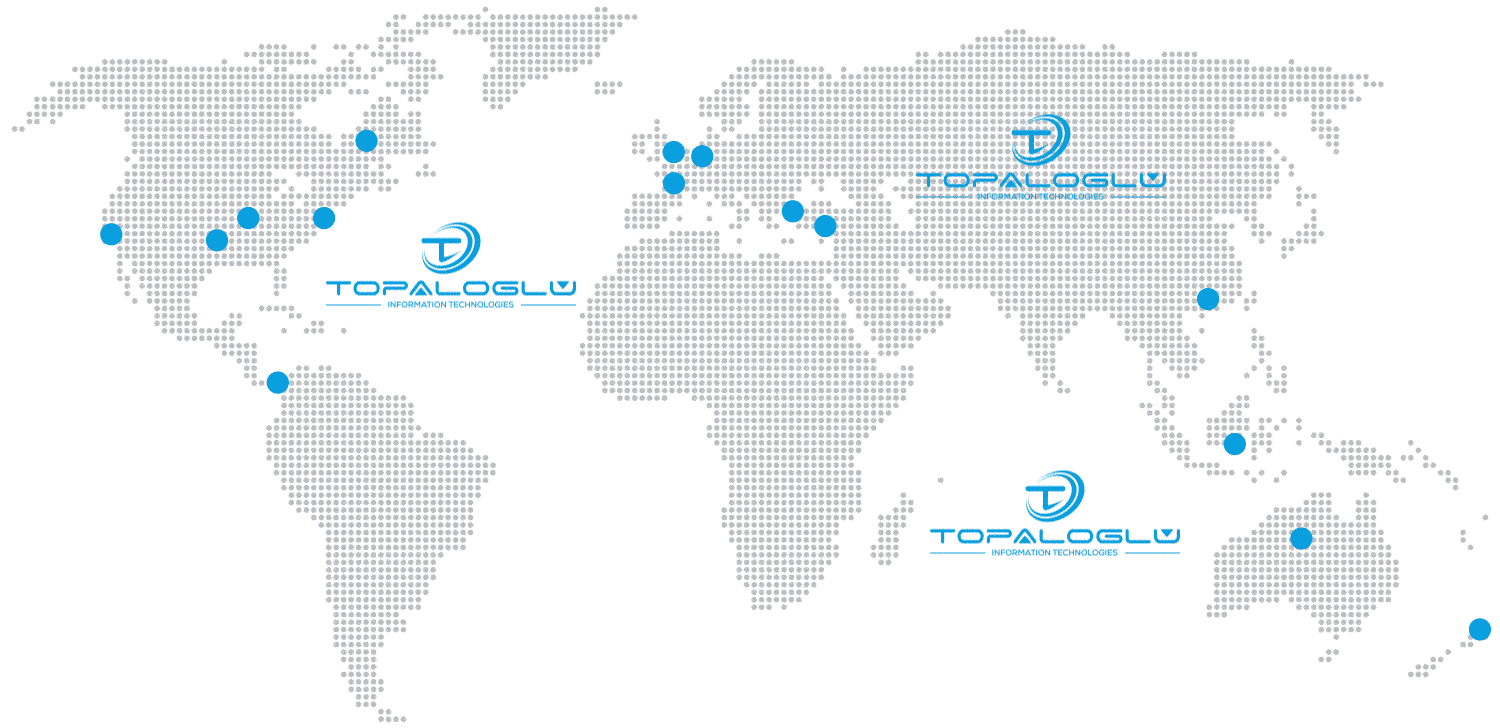 We Are, Everywhere In The World..
Topaloğlu Bilişim serves its customers in the NUAGE DC sector as well as most of its references in Asian and European regions. While Nuage DC is on track to be the best in the industry, the vast majority of its investments are developing itself in areas where it can provide Storage and cloud services, and they are moving forward with a team of experts to provide the best service. Nuage DC provides services in booths located in its own data center.
References
Company Information
| | |
| --- | --- |
| Company Name: | Topaloğlu Bilişim ve Teknoloji Hizmetleri San.Tic.Ltd.Şti. |
| Adresses: | Kavaklı Mah. Marmara Cad. İdil Sok. No:9/3 Beylikdüzü/İSTANBUL |
| Tax Authority: | Beylikdüzü |
| Tax Number: | 8520748419 |
| Chamber Of Commerce: | ITO |
| Trade Register Number: | 151977-5 |
| Mersis Number: | 0852074841900001 |

Take Advantage Of Being With Us..
Our high-speed data storage is designed for you to back up all data in your system daily.
We're here for your remote work..
In case of any potential disaster, our cloud servers and our configured VPN service are activated if your personnel are working remotely.