Dedicated Server
Our Servers for rent that Best Price Guarantee
| Product Name | Core | RAM | Disc | Raid | Traffic | Price | | |
| --- | --- | --- | --- | --- | --- | --- | --- | --- |
HP DL180 G9
1x E5
64 GB RAM
500GB SSD
RAID5
100MBPS

275

.00$

Aylık

Sepete Ekle
HP DL320E G8
1x E3
32 GB RAM
500GB SSD
RAID5
100MBPS

200

.00$

Aylık

Sepete Ekle
DELL R320
1x E5
32 GB RAM
500GB SSD
RAID5
100MBPS

220

.00$

Aylık

Sepete Ekle
DELL R420
2x E5
64 GB RAM
500GB SSD
RAID5
100MBPS

260

.00$

Aylık

Sepete Ekle
HP DL360 G8
2x E5
64 GB RAM
500GB SSD
RAID5
100MBPS

280

.00$

Aylık

Sepete Ekle
HP DL380 G8
2x E5
64 GB RAM
500GB SSD
RAID5
100MBPS

300

.00$

Aylık

Sepete Ekle
HP DL360 G8
2x E5
128GB RAM
1TB SSD
RAID5
100MBPS

350

.00$

Aylık

Sepete Ekle
HP DL380G8
2x E5
128GB RAM
1TB SSD
RAID5
100MBPS

375

.00$

Aylık

Sepete Ekle
Unique Features

TIER III
Redundant Internet


TIER III
Air Conditioning and Cooling

TIER III
Redundant Air Conditioning

TIER III
Redundant x3 Generator



Outstanding Performance

Data Backup
Our service, which provides superior performance, uses the latest technology products and provides testing opportunity to corporate companies.

Disc Structure
Our company uses SAS Disk 15k in its own hardware.

Monitoring Service
All our equipment is monitored by the 7/24 Security Cameras

Support Service
You can open a support request to us 24/7 all day long, you can reach us by phone between 09:00 and 17:00 in the morning.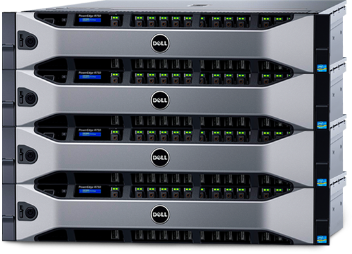 Because we are looking for performance on our Dell Rack-type servers physically and on the systems we use as cloud servers, we can easily get performance and confidence on the X Series and E5 series processors we use on the cloud side, our customers are very happy with the Dell series and are reassuring brands and series. In the Hp series, we can use our devices with performance. In the IBM series, we prefer blade Servers, our customers work on such servers with 768GB of RAM connected to Storage. Our advice and recommendations are important to us.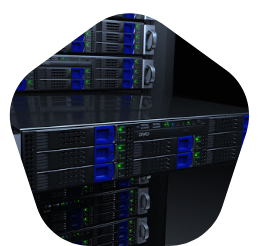 About Hardware
Our priority hardware DELL series R210, R410, R510, R610, R620 are available. In the HP series, The DL360 G7,G8,G9, G10, and in the IBM series, we only use Storage. In case of instant hardware failures, our technical support team intervenes within 30 minutes. We use software firewall in our systems, software Firewall Layer 3-4 and Layer 7 provide up to 10Gbit protection. Swicth Layer 3 provides protection.
Data Center
Our data center with a location in Turkey is located in Bursa. We provide services in our 18m2 area where we are located in our data center, we provide services completely free and uninterrupted thanks to redundant air conditioning,UPS,generator and redundant Internet infrastructure. Our services include physical server, cloud server, Hosting and Enterprise Exchange E-mail services, which we provide as the most important data backup service.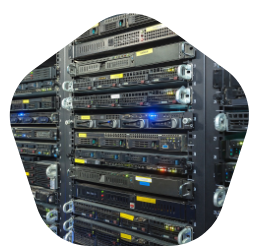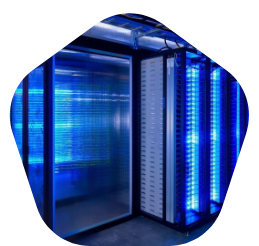 Data Center Details
In the Data Center where we are located, it can be monitored with a camera 24/7, and a card Pass system is used at the entrances to the cage areas.
Details of Server for Rent
LWe provide uninterrupted service in Turkey that 60+ physical servers with our in our inventory. We Provide You with Completely Reliable Infrastructure with Firewall FortiGate Series. You can contact us and get an offer.