Backup
We Are Here for Backup Solutions You Want to Project
System Details
The first question that comes to mind when we say backup is, will we be able to access our data 1 day ago we have? For these details, we can say that, we have daily, 3-day, weekly and monthly backup options in the package you bought, and when you choose one of these packages, we will be able to organize and activate them accordingly. Our Backup System is taken on 2 Storages, your data on IBM Storage is taken on different disks automatically by our software. Another is that we can backup daily, 3 days, weekly or monthly, such as the storage we use on the Dell series serve.
You can contact with us
0850 885 1990

Effective Management
Daily Backup
1 Backup in 24 Hours
ESXi Backup
Fiber Storage
24/7 Technical Support
3-Day Backup
3-Day Backup
ESXi Backup
Fiber Storage
24/7 Technical Support
Weekly Backup
1 Backup in 7 Days
ESXi Backup
Fiber Storage
24/7 Technical Support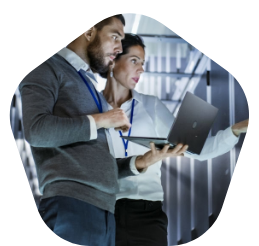 Technical crew
We provide you with the best services in the Dell, HP, IBM, Fujitsu Siemens series we use. As Topaloglu Information, all the problems you experience are solved within 24 hours by our expert team during the 24/7 Support we provide you under the name of our NUAGEDC brand name.
Data Center
We host our servers in Turkey and we are serving our network infrastructure by Bursa DGN data center, Bizlere ait Kafes 18m2 alanımız bulunmaktadır. With 1Gbit internet infrastructure and 10gbit port structure, we provide protection in the form of layers 3-4 and 7. We provides completely reliable uninterrupted service. Redundant generator, redundant Ups and Air Conditioning Air conditioner with underfloor cooling, without affecting the performance of all our devices in cold environment, actively uptime does not fall below 99% condition.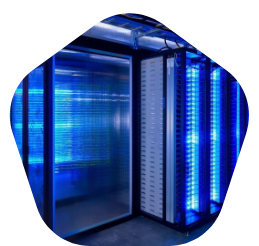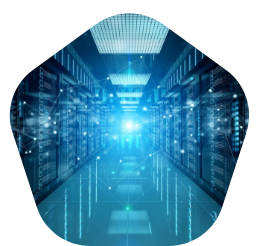 Topaloglu Information
Topaloglu Information and Technology Comany provides 99% trouble-free service thanks to its absolutely uninterrupted and reliable infrastructure in the services we provide to you under the brand name of Nuage DC. 99% guarantee and high-level devices are used by NUAGEDC. Our VPN Access is 99% effective against Layer 3 Layer 6 ransomware blocked by Mikrotik Cloud Core product. It is designed according to the institutional structure and is actively used in all our servers with 16 core options.

For More information
You can contact us for information about the products you want to project in your Backup System..
More Information
If we talk about the backup service, we recommend you to get this service at our company or hosting company, if not, we would like to state that it is entirely under the responsibility of the Customer.
Under the Name of Topaloglu Information Company, we do not leave a business with no solution from the service we provide with our NUAGEDC brand, we back up your data to 2 different servers..
For NUAGEDC, Backup is the Responsibility of Every Customer, When You Receive Additional Service, Your Backup Service Varies According To Your Service In The Form Of Daily / Weekly / Monthly.
You can reach 0850 885 1990 & destek@nuagedc.com for the Service We Provide to You and the Service You Will Receive.